In the 1960s, Marshall McLuhan wrote, "All media are extensions of some human faculty." He referred to the idea that any channel of communication is nothing more than a protraction of human senses and sensations. Undoubtedly, virtual reality will take that concept even further. With the introduction of blockchain technology, the metaverse is within reach, and new economic systems are being built to complement the experiences that await us.
With PANONY's investment and incubation since 2020, Highstreet has been creating a metaverse built on the blockchain, designed for commercial purposes. Highstreet World utilizes VR technology to provide an immersive metaverse, where people can go shopping, explore a new world, and earn income. The metaverse of Highstreet is not only an environment for entertainment; it is also a place where business transactions can take place.
VR is important for developing the metaverse. The Highstreet team was assembled from the former virtual reality technology company LumiereVR. Also, it acquired Retainad Realite Virtulle, a data analysis company that was organically integrated into the immersive shopping experience of Highstreet. Coupled with its gameplay mechanics and commodity liquidity made possible through bonding curves, Highstreet's metaverse ecology encompasses GameFi features, DEX functionality, and VR.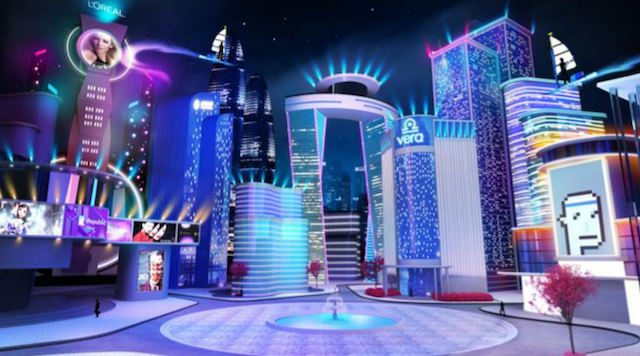 Highstreet Market: Connecting the Physical and Digital Worlds
Throughout the pandemic, traditional manufacturing has been stifled, and many commercial activities have gone online. Metaverse applications such as gaming and virtual real estate have gone mainstream, and the boundaries between entertainment and work are becoming blurred. Games such as Skyrim and Fallout are attracting many users and occupying a lot of time from people. The prevalence of online conferences has also enabled VR companies and agencies to tap into virtual conferences for new opportunities — the number of users of Spatial and AltspaceVR has surged, demonstrating the metaverse's role as a tool of productivity.
Highstreet is the first metaverse built specifically for commerce. An important part of this is Highstreet Market, which is in the center of Highstreet City, a location that connects the physical and digital worlds.
Highstreet Market is where brands can enter the metaverse and sell limited edition products. It is also a place where the physical products that consumers purchase can be used online. Highstreet has a number of partner brands; at the moment, only verified suppliers can join Highstreet Market. Highstreet's identity verification process is set up to prevent fraudulent transactions from joining the platform, in turn ensuring the legitimacy and authenticity of each product. In the future, the marketplace will gradually become permissionless, but the margin model used by Taobao and JD stores will also be adopted. You can pledge $HIGH to stock goods for sale. Eventually, Highstreet will transition to a DAO and be controlled by the community.
The products sold in Highstreet Market have physical counterparts and may even be used in Highstreet World, meaning they have both physical and digital attributes. For example, a shirt that you can wear might be deployed as armor in Highstreet World, and a bottle of perfume may correspond to a buff when used online.
Items purchased in the Market may also have social attributes in the game. For example, in addition to adding a pair of limited edition Air Jordan sneakers to your wardrobe, you can also add the same shoes to your digital apparel options to showcase your wearable collection.
Traditional digital assets and collectibles often lack liquidity. Most NFT projects fac this problem. They experience liquidity exhaustion following a short frenzy after launching, and collectors may begin to feel that NFTs are "useless" collectibles. But the arrangement is different on Highstreet Market, where goods are automatically priced using bonding curves, a mechanism widely used in decentralized exchanges. Unisocks, Uniswap's socks, were also sold in this way.
Because the goods sold in Highstreet are limited edition releases, their scarcity and value are guaranteed. The bonding curves provide an automated price discovery process without human intervention, so liquidity is always maintained, leveling the playing field for newly launched brands. Users who do not wish to redeem physical goods after making a purchase can also sell them at prices determined by the bonding curve.
Right now, Highstreet's exclusive, innovative product, FOMO's Secret, is being sold via a bonding curve.. Whenever a pair of boxers are claimed by their owner, the corresponding token is burned. Physically, FOMO's Secret is a pair of luxury silk boxers with a handcrafted print, preserved in a gold frame. As of December 1, out of the 250 editions, 61 have been sold, and 8 physical pairs of the boxers have been redeemed. The price of FOMO's Secret is 603 HIGH, or around US$18,000.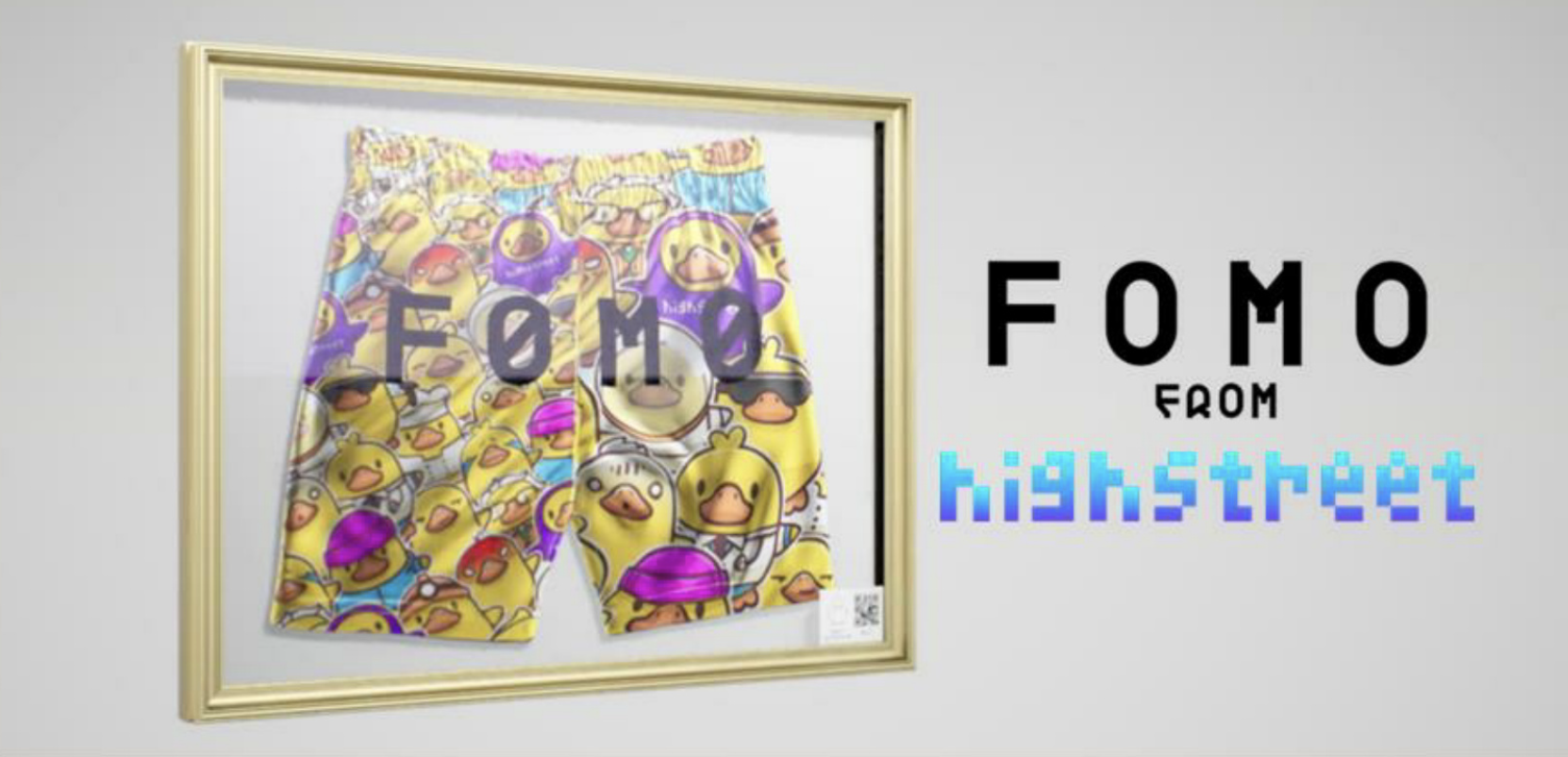 Play-to-Earn: Taking Gaming to New Heights
GameFi is a combination of video games and finance. It runs on the blockchain and combines the fun of gaming with financial incentives. GameFi also represents a paradigm shift in gaming, returning the ownership of time and game items to the hands of every player.
Earning money by playing games has become a real option of many people during the COVID-19 pandemic. Axie Infinity is the current leader in this area, with more than 2 million monthly active users. Some people are now able to earn higher incomes than in their previous jobs through games.
In the product scene, Highstreet also launched a massively multiplayer role-playing game, integrating play-to-earn functionality. Novice players begin their adventures by passing a test and earning the title of "Explorer." First, players need to equip themselves with a PowerGlove NFT, which also represents their hero class, such as archer or brawler. Then, players need to prove that they can survive the dangers lurking in Highstreet World.
Players can also adjust their class by using their PowerGlove, making it possible to try different forms of gameplay. Archers can summon power bows and arrows, while brawlers can gain explosive power during melee combat.
The attributes of players in the game are also reflected in their player level, class level, HP, and MP. The more monsters you kill, the more experience you gain, and you'll be able to upgrade your professional level and unlock new skills.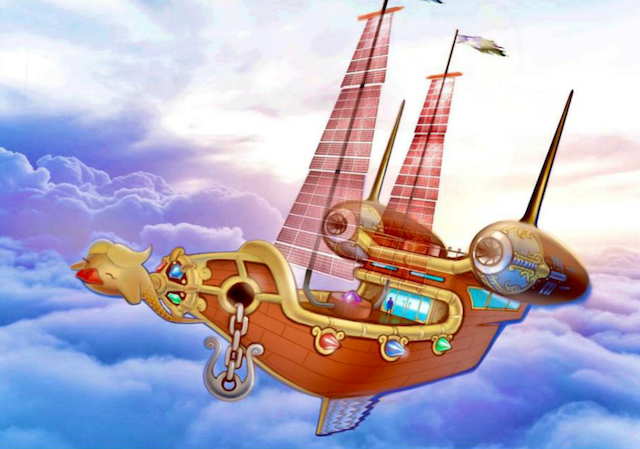 FOMO Duck: The Face of Highstreet
FOMO Duck is the mascot of the Highstreet metaverse. It is a cute duck, with 7,500 NFT editions. Each duck comes with random traits — the background, face, skin, body, feet, and hat. At the time of publication, you can still mint a FOMO Duck NFT for 0.099 ETH plus gas fees.
According to Highstreet World's lore, FOMO Duck is a native of Highstreet that guides newcomers in the metaverse. Each FOMO Duck NFT imbues the holder with rights in Highstreet World. For example, during treasury reward events, each duck represents three chances to draw $HIGH token rewards from the vault.
Holders of FOMO Duck NFTs can also participate in AMAs and play a part in improving the Highstreet metaverse. These NFTs also guarantee regular rewards.
Recently, FOMO Duck stepped out of the metaverse and made an appearance in New York, specifically the NFT.NYC event on November 2. Not only did passers-by stop to check out FOMO Duck, Highstreet also commissioned billboard ads over Times Square, placing FOMO's Secret in prime position.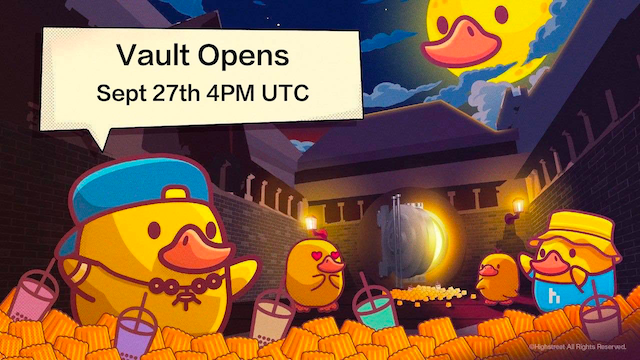 In-Game Economy: $HIGH and $STREET
The design of in-game tokens could make or break a game. The world of Highstreet has a high degree of openness, and the tokens in the game can be used in diverse ways. There are also multiple burning mechanisms. Rewards obtained by playing the game can also be used to purchase digital and real assets in Highstreet. The dual token model involving $HIGH and $STREET is similar to $AXS and $SLP in Axie Infinity.
$HIGH is the game's governance token, with a total supply of 100 million. $STREET is the in-game utility token; its supply will increase as the number of players goes up and the game becomes more expansive.
$HIGH is also used as a medium for merchandise transactions in Highstreet Market. You'll need $HIGH as payment for limited edition merchandise, real estate in Highstreet World, sails for exploring unexplored islands, and entertainment events in the game. Certain developments in the game will lead to $HIGH being burned, such as activities in Highstreet's casinos and clubs, or when items are destroyed.
$STREET can be obtained by completing simple daily tasks, defeating monsters, completing brand-sponsored actions, watching ads (watch-to-earn), finding treasure chests, triggering hidden eggs, and selling items in the game. At the same time, it is also a consumable, so you'll need $STREET for purchasing, upgrading, and repairing boats and hoverboards, which let you move around Highstreet World quickly.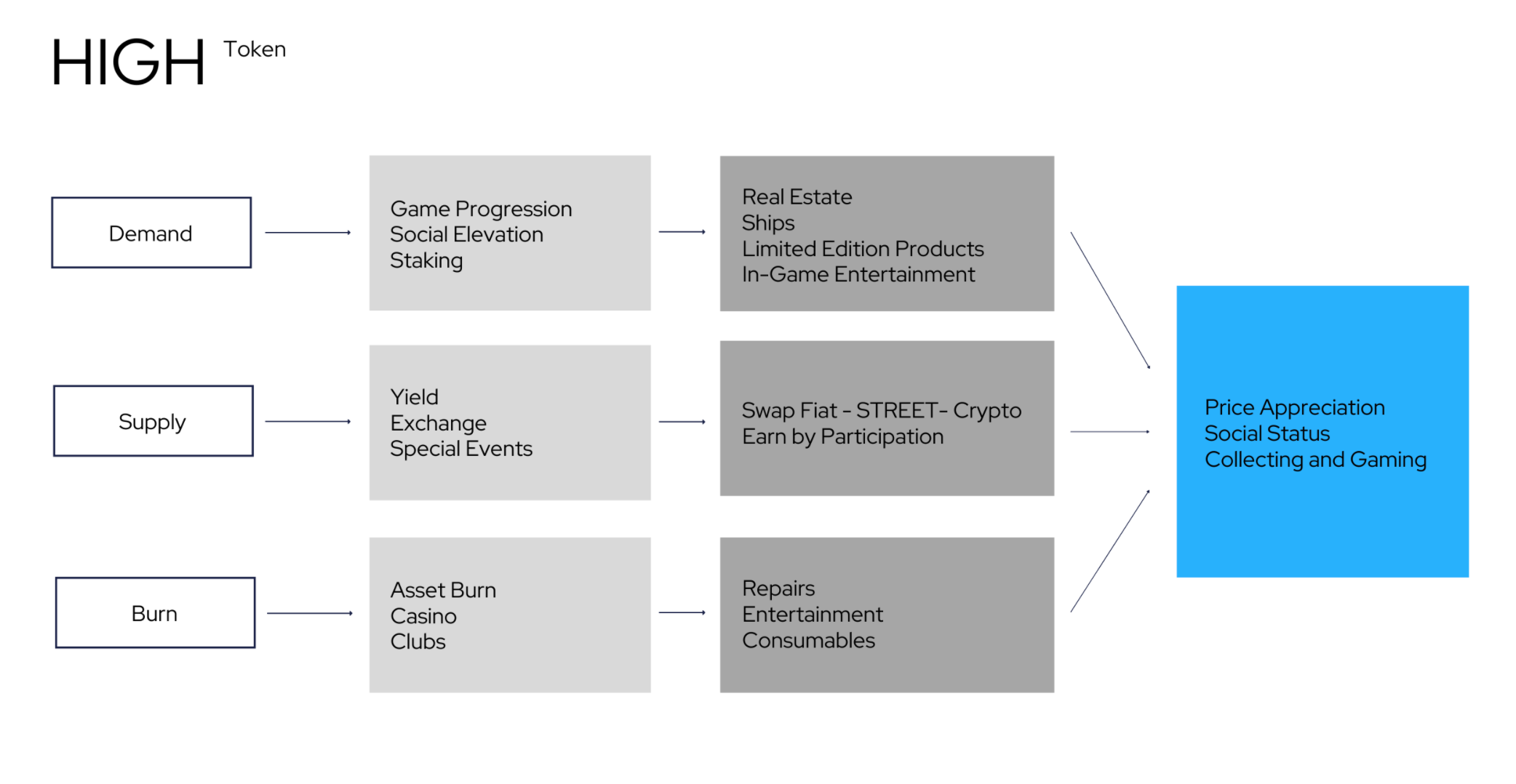 Conclusion: Highstreet Is a New Frontier
In the future, people will spend more time in the metaverse. Many will play leisure games, and projects like Highstreet embody commercial value and add a new dimension to our shopping experience.
Highstreet is not only building a metaverse for people to explore and engage in many activities, but also creating a new form of retail and entertainment. It will support almost all VR devices on the market and bring an immersive experience to people anywhere in the world.
Physical items can be sold on the blockchain, with NFTs functioning as status symbols. The play-to-earn model will entice more people to join Highstreet, because this frontier offers a way for people to enjoy themselves as they shop, interact, and explore the metaverse.
About Panony
Founded in March 2018 by two elites who were selected as part of the Forbes 30 Under 30 Asia, Panony has operations in Greater China, South Korea, and the United States. We empower hundreds of startups around the world to successfully launch, provide effective market landing strategies, and offer strategic consulting for the world's top 500 companies to integrate and enter the blockchain market.
About Highstreet
Founded by Travis Wu and Jenny Guo in 2015, Highstreet is a business-centered metaverse where users can connect to local PC/VR devices with a browser. Highstreet has a senior team experienced in VR, DeFi, art, and event marketing. Its mission is to bridge the gap between the physical and digital worlds, and redefine the way financial products are consumed and sold.
Website | Medium | Twitter | Telegram
Media contact for brands: merchants@highstreet.market
General inquiries: info@highstreet.market